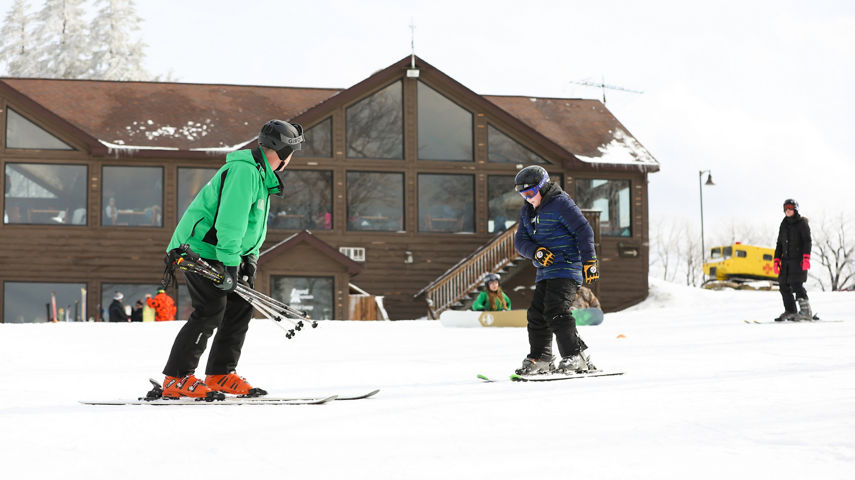 what to know before you go
Prepare for your lesson
Arriving prepared for your lesson is key to maximizing your day on the slopes with your instructor. Below you can find information on where to go, what to expect, and what to bring.
Where to Go
As you review the below information to prepare for your lesson, if you are unfamiliar with the resort visit our Getting Here and Parking.
---
Step 1

Resort Arrival

On weekends, holidays, and heavy snow days our parking lots fill early.
Aim for an 8:00am arrival for the best parking opportunities and a more relaxing start to your experience if you are taking lessons.

Step 2

Lesson Check-In

Check-in for lessons is located at the guest services desk. From there one of our ski instructors will escort you through the rental process and onto the snow.
Lift tickets or a valid season pass are required for all participants. These can be purchased here, or picked up here if pre-purchased.
Check-in 15 minutes before your lesson start time. Allow an additional 60 minutes if you are renting equipment

Step 3

Equipment

Equipment selection and fitting will be assisted by one of our instructors. If you wish to ski before the lesson please see us at the guest services desk.
Please allow 60 minutes for equipment fitting.
If you are bringing your own equipment skip this step.
---
Picking Up Your Child from a Private Lesson
Arrive for a timely pickup of your child. Children will only be released to a designated adult. Photo Identification is required upon pickup.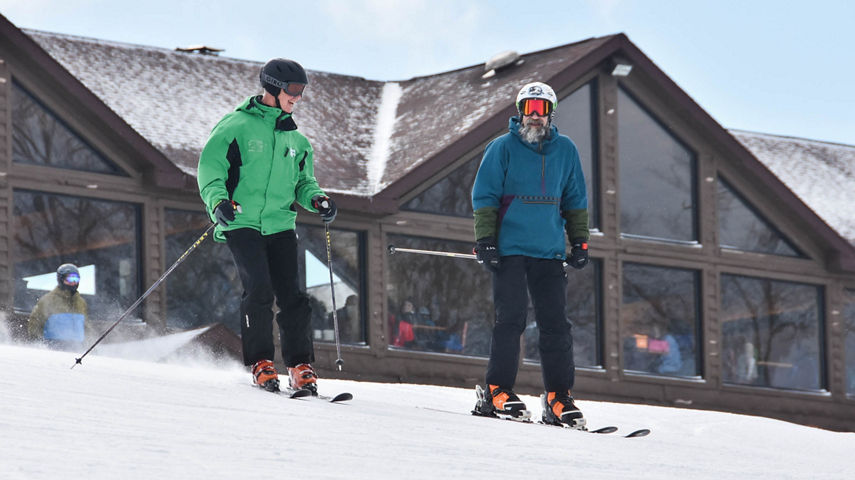 What to Expect
Your premier private lesson instructor will co-create a plan with you for your lesson based on your individual needs and goals.
Your instructor will help you have fun and learn – and develop the skill needed to unlock more of the mountain at your pace.
Instructors will provide guidance for tips to use until your next lesson at the end of the session.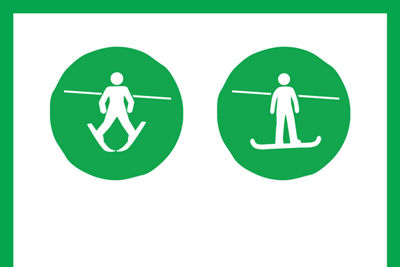 Beginner Levels 1 - 4
Level 1: This is your first time skiing or snowboarding and you need to learn the ropes.
Level 2: You know a thing or two like how to put equipment on and how to move around the flats. But you're ready to move on from comfortable gliding, stopping, and making simple direction changes on the easiest learning terrain.
Level 3: You're comfortable gliding and making turns on beginner terrain and are ready to try easy green runs on the mountain.
Level 4: You ski or ride comfortably and confidently on beginner terrain. You can ride chairlifts and link smooth, gliding turns.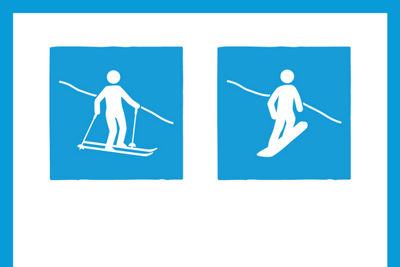 Intermediate Levels 5 - 7
Level 5: You're comfortable and confident on all greens and some blues. Linking turns of varying sizes and controlling speeds by adjusting your line with little need for braking is not a problem.
Level 6: Blue terrain is no longer challenging. You're comfortable, confident, and capable of skiing or riding the easiest ungroomed and moguled blues. Linking turns of varying sizes at moderate speeds is not a problem.
Level 7: Blues and easy blacks are comfortable for you. You can confidently ski or ride moderate moguls and ungroomed snow and can modify your technique like linking dynamic carved turns and stay in constant rhythm on groomed blues.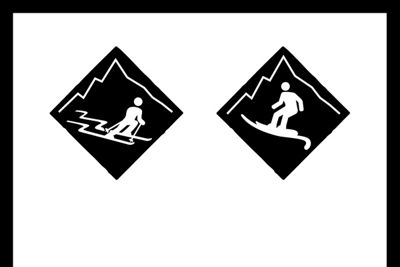 Advanced Levels 8 - 9
Level 8: Competent, confident, and consistent describes your speed and technique. You're already skiing or riding with flair and offensive tactics on most terrain, carving arc-to-arc turns on easier groomed runs, and handling moderate mogul runs with good speed and rhythm. Ungroomed conditions are not a problem and you can handle all but the most extreme inbounds terrain.
Level 9: You're one step away from "expert" level with your offensive movements and tactics. You can ski or ride with confidence and flair, almost anywhere, almost any time.
What You Need
Your comfort and safety is our number one priority, so review the following items to ensure you are fully equipped for your ski or snowboard lesson.
---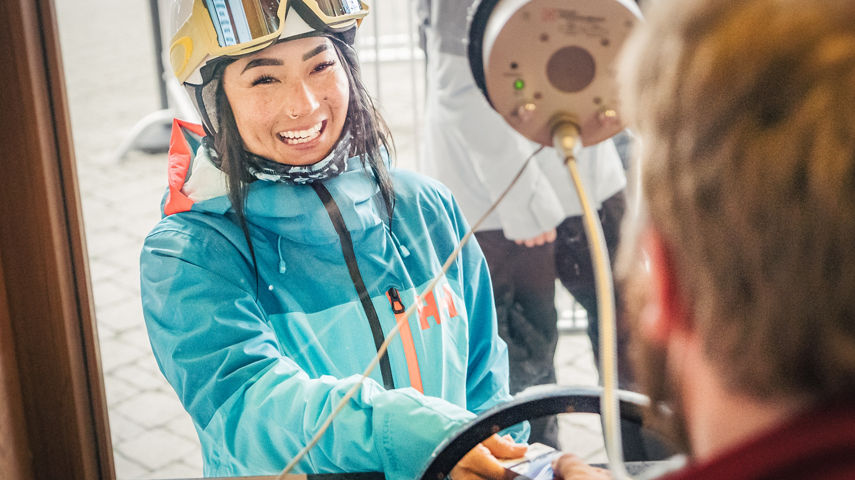 Lift Access
All guests must have a pass or a lift ticket to participate in a lesson. Best pricing is available online, in advance.
Guests are welcome to bring their own equipment and boots if already owned. If renting, please arrive an hour prior to your lesson start time to ensure enough time for pick up.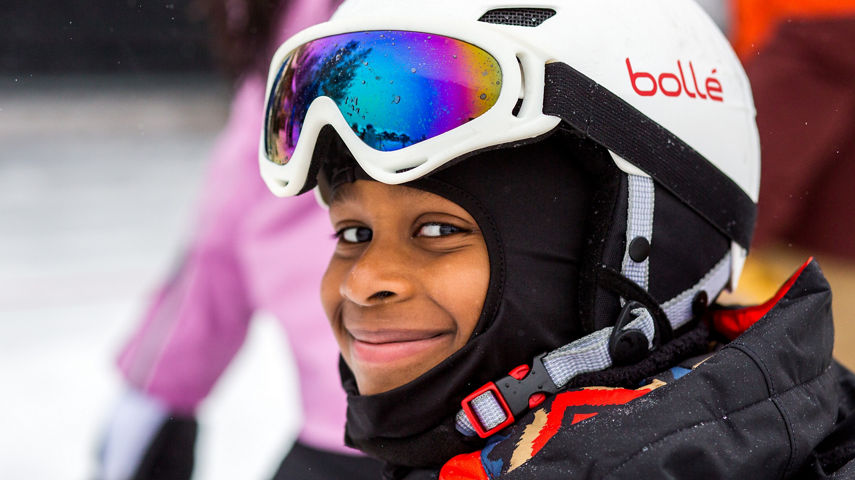 Helmets
A winter sport helmet is required for all lesson participants aged 14 and under, and 18 and under in designated children's lessons. We strongly encourage helmet use for all ages. Helmets can be included along with a rental order or rented separately.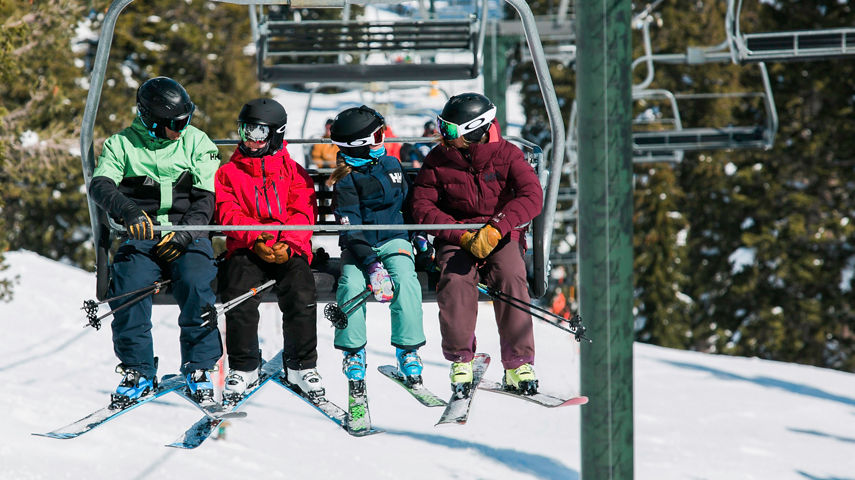 Clothing & Accessories
Waterproof snow pants and gloves or mittens are required to keep you warm and dry. Goggles are also required to protect your eyes from the cold air and block UV light.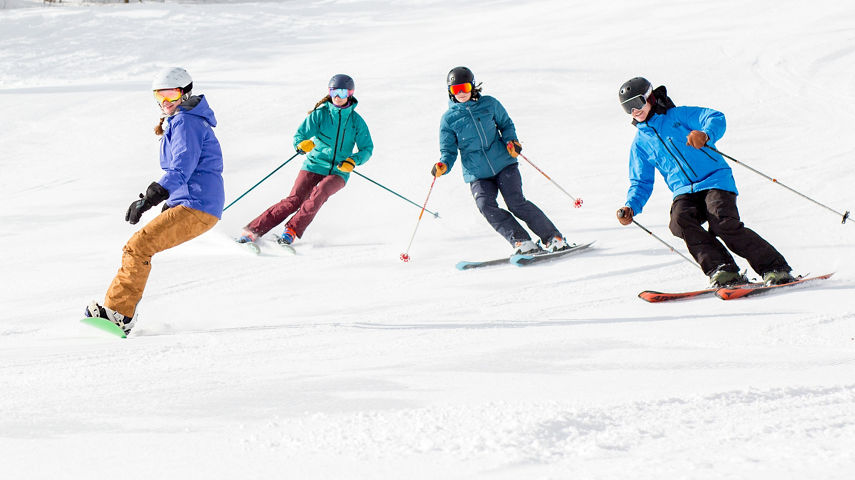 What We Recommend
Base Layers: These fall under snow gear to provide an extra level of insulation while keeping your skin dry from sweat. Recommended to be a tighter fit for comfort and to wear both top and bottom.
Neck Gaiter: This is normally a tube of fabric worn around your neck and face to protect you from sun the sun and cold conditions.
Snow Socks: Should go to just under the knee. Generally labelled to keep your feet warm and should be breathable.
Layers and/or Jacket: Based on comfort level, it is recommended to have one fleece layer and/or a snow jacket on top of your base layers.
Sunscreen: Even on cloudy days, it is recommended to apply sunscreen to any areas of exposed skin with high attention to the nose, lips, and neck.
Children: It is recommended to choose clothing in which children can slip in and out of independently for bathroom breaks.