For a sneak peek at the slopes and all of the fun at Laurel Mountain, check out our Mountain Cam! This image is updated once every 15-minutes. Please note that it may be hard to view due to extreme weather conditions. Please refresh your browser to update the picture if it doesn't change.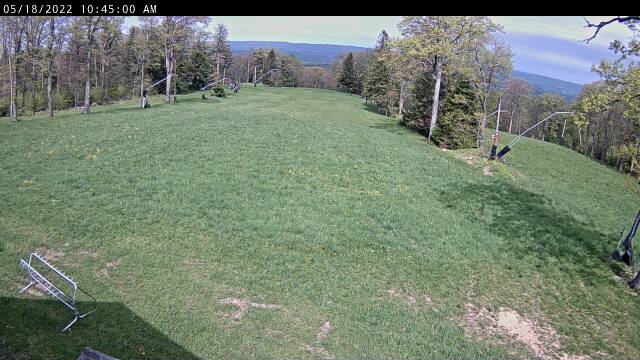 Regular hours of operation for Laurel Mountain, Seven Springs and Hidden Valley:
Please check the Snow Report for each resort for today's hours. All hours are weather permitting.
Laurel Mountain
The slopes are currently closed. Sign-up for our Newsletter for Opening Day Announcements!
Sunday: 9 a.m. – 4 p.m.
Monday: Closed
Tuesday – Thursday: 9 a.m. – 4 p.m.
Friday & Saturday: 9 a.m. – 7 p.m.
Seven Springs Mountain Resort
Sunday-Wednesday: 9 a.m. – 7 p.m.
Thursday-Saturday: 9 a.m. – 9 p.m.
Night Session (Thur. – Sat.) 4 p.m. to close
Hidden Valley Resort
Monday – Thursday: 10 a.m. – 4:30 p.m.
Friday & Saturday: 9 a.m. – 9 p.m.
Sunday: 9 a.m. – 7 p.m.
Night Session (Fri. & Sat.) 4 p.m. to close